Us and the Team
ALISON ALA-STRUEBEL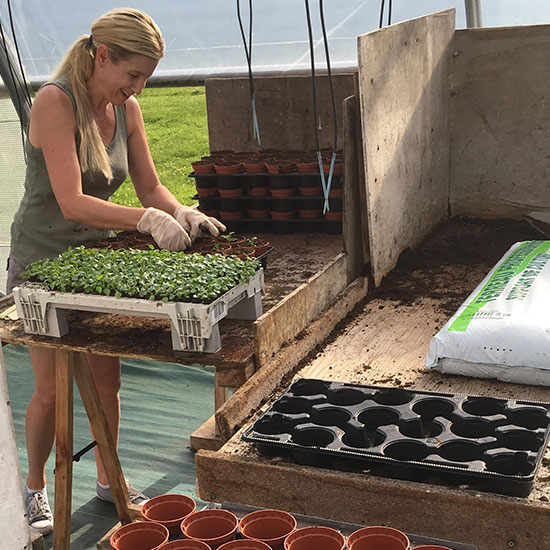 Alison was head gardener and artistic projects director for more than twelve years at the Jardin des Fontaines Pétrifiantes, Isère in the Rhône Alpes region of France. It is one of France's most beautiful and most famous private water gardens, open to the public from April through to October, visited by over 45000 people every year.
As Head Gardener she was responsible for the management and cultivation of over 15,000 garden plants including; perennials, annuals and biennials, ornamental flowering shrubs, vegetables and trees from five continents.
As Director of Artistic and Educational Projects she was responsible for the overall garden design, planning, selection and ordering of plants; general maintenance and day-to-day running of the garden, project development and the creation of artistic installations; all of which were redesigned and renewed annually.
Her role also included the management and presentation of scientific and informative guided tours with responsibility for planning and conducting workshops.

Alison relocated to the UK in 2013 to become the organic smallholding manager and grower at South Farm, in Cambridgeshire, a diverse rural estate which boasts a unique mix of 8 acre organic smallholding, nature reserve, formal gardens and in-house catering all supporting a successful wedding venue hosting over 230 weddings a year.
The smallholding combines annual vegetable rotations, permanent crops, polytunnels, herb garden, free range egg production, and a Kunekune herd.
The objective for Alison was to grow and produce as much of the fresh veg, herbs, soft fruit, eggs and pork as was possible to serve to the wedding customers, which converts into about 25,000 meals a year. Alison achieved this in her first year, exceeding both quality standards and quantity levels ever previously produced by the farm.
It was here that she met and fell in love with Michael.

MICHAEL STRUEBEL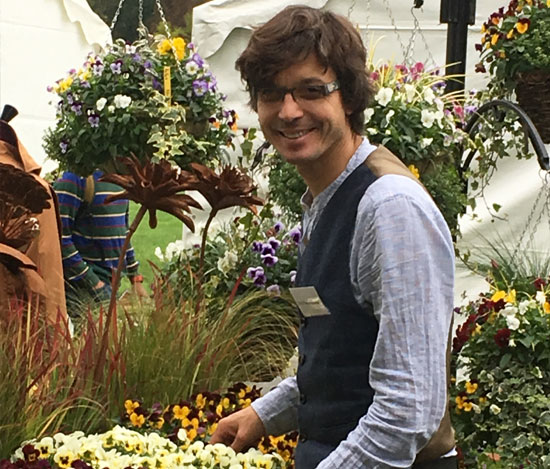 In the early 80's Michael Struebel was planning on a life as a landscape gardener. That all changed the day his elder brother Klaus abandoned his broken- down car and the keys to the vehicle were tossed to Michael accompanied by the challenge of "if you can repair it, you can keep it"… of course he rose to the challenge and won the car.
Thirty two years on and Michael still rises to every mechanical challenge the Saab world has to offer - often to the despair of his valiant team at TWO STROKE TO TURBO LTD, who between them share over 130 years of Saab knowledge and experience.
Michael's mechanical defeats can be counted on one hand.
Of German origin, Michael has always been highly influenced and inspired by his Engineer father, Heinz who has an exceptional eye for detail and outstanding engineering standards and skills; the likes of which the Industry only associates with Germany.
Heinz has excelled internationally in the Engineering world: throughout his career creating, designing and manufacturing pieces which no-one else created or sold.
Over the years Michael has trained many of the other experts who now run similar businesses in the UK and throughout Europe many of whom continue to call him on a daily basis with questions on how to solve a particular Saab issue. Michael has featured as an expert in Saab on numerous occasions on TV (For the Love of CARs, Top Gear.), multiple magazines and reputable newspapers.

DOVE
Alison's daughter, Dove, was born in England and raised in France. In 2012, she moved to Edinburgh where she continued her studies in Languages and Social Sciences and after graduating, decided to stay. In the years that followed she worked in a diverse range of stations and environments but largely in tourism where she got to use her language skills and interact with people, often travellers, who displayed an enthusiasm for exploring new cultures – something she could easily relate to. Her own enthusiasm for meeting people and seeing the world led her to travel through India and South America as well as many other places, and also to undertake the challenge of walking many, many miles from Lisbon in Portugal to Santiago de Compostela in Spain.
When Alison offered her the opportunity to run Flower Basket in its first year under new management, she jumped at the chance to cultivate flowers alongside new experiences in a whole new environment.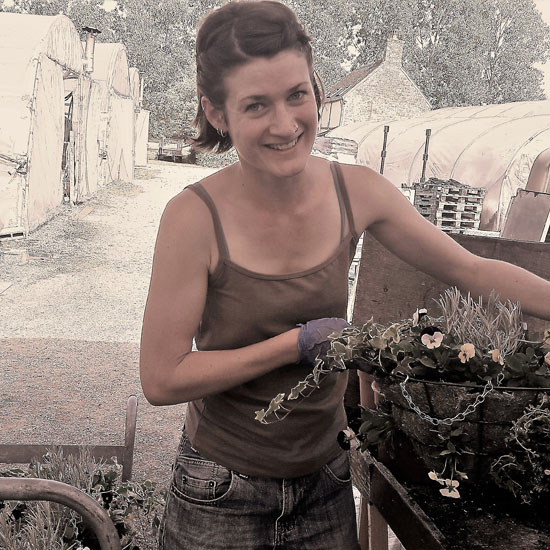 In July 2017 Michael and his wife, Alison supported by both Dove and their team took on their new venture in France.
Together they will unite their horticultural, artistic, engineering and technical skills to take on ENGLISH GARDEN PLANTS nursery, originally developed and then carefully nurtured over the last 23 years by the Howards.