Refills and Special Orders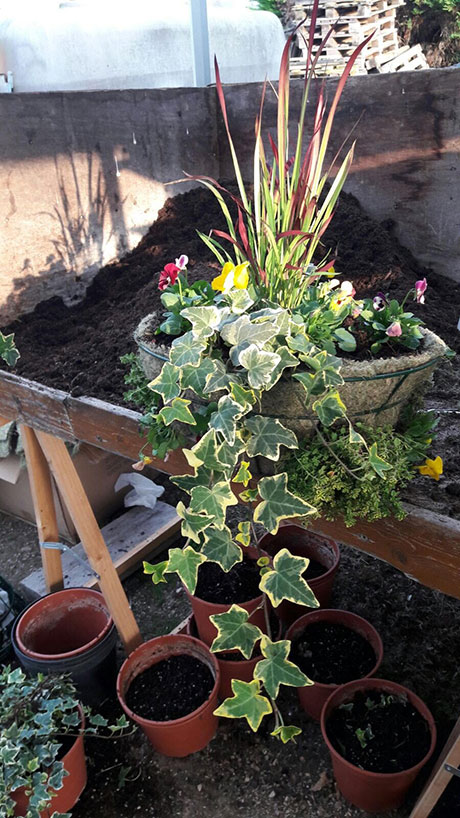 We pride ourselves in our hanging basket and floral composition recipes, many of which have taken years to perfect a sustained balance in the plant combination and continual harmonious growth throughout the season.
Our refill service encourages customers to bring in baskets or containers that remain in good planting condition from a previous season for replanting and receive a small discount on the final cost as no container charge needs to be accounted for. For this service we stick to our tried and tested recipes offering a selection of pastel or brighter shades of planting.
However, we also understand that sometimes in life there are moments when we require something unique. For this we can provide our personalised recipe plan service where we will after discussion, design, create and plant to order for you.
Due to the time necessary in creating an individual design an additional charge is applicable for all personalised planting.