Our Production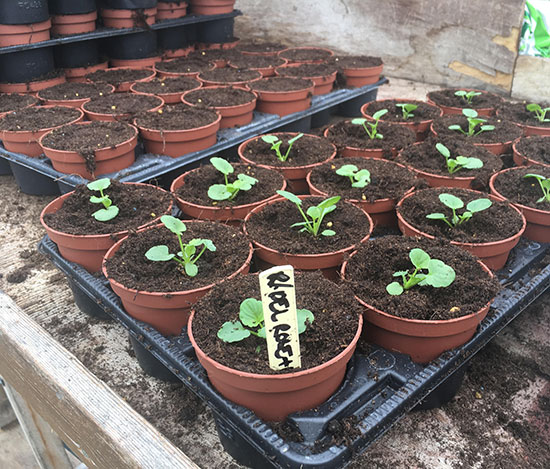 Our plants are rigorously selected and hand-picked by us each season and then attentively nurtured and reared on site in one of our seven tunnels throughout the spring, summer and autumn by our team. Everything is done manually (apart from the potting) to ensure maximum contact with the plants and to make sure nothing is missed. This also allows us to work in harmony with nature and minimise chemical treatments through good old fashioned plant husbandry. We can then be sure that the plants you buy from us whether as individual plants or as part of a carefully planted composition are some of the best you will find on the market.
Plants
Our aim is for you to go home with a smile on your face and with the right plant for the right place in your garden. We have come to realise that for some the choice might be easier than for others.
To make it easier for you to view and to select from our wide choice of plants, many are displayed on raised benches and almost all of our flowering perennials are presented as colour coordinated displays to both inspire you and to showcase the plant combinations that we think look and work best together at a given time of year.